Opening pergola roof system
When Sunscreen approached IDE with an idea to capitalise on a growing market segment and take control of their supply chain, we developed a new aesthetically pleasing louvre design that met the strict building standards.
Better Future : Opening roof system
Our Contributions : The Catalyst
Year : 2009
Providing the expertise this family business needed to turn their business goals into reality
When Sunscreen approached IDE with an idea to capitalise on a growing market segment and take control of their supply chain, we jumped at the chance to help these brothers grow their business.
Seizing your opportunities
Brothers Ben and Dave at Sunscreen identified that the market for opening pergola roofs was growing at rate which meant that this would soon become a major part of their pergola and patio business and a fantastic opportunity to increase sales. However, they were essentially purchasing opening roof systems from one of their major competitors, meaning poor profit margins and little control over supply of product, especially at busy times of the year. They wanted to take control.
Engineering first principles
While the vision to design and build their own louvres and drive mechanism was driven by Sunscreen's desire to make a better product and achieve better margins, they turned to IDE to support them with the technical expertise and design for manufacturing experience they needed to turn this vision into reality.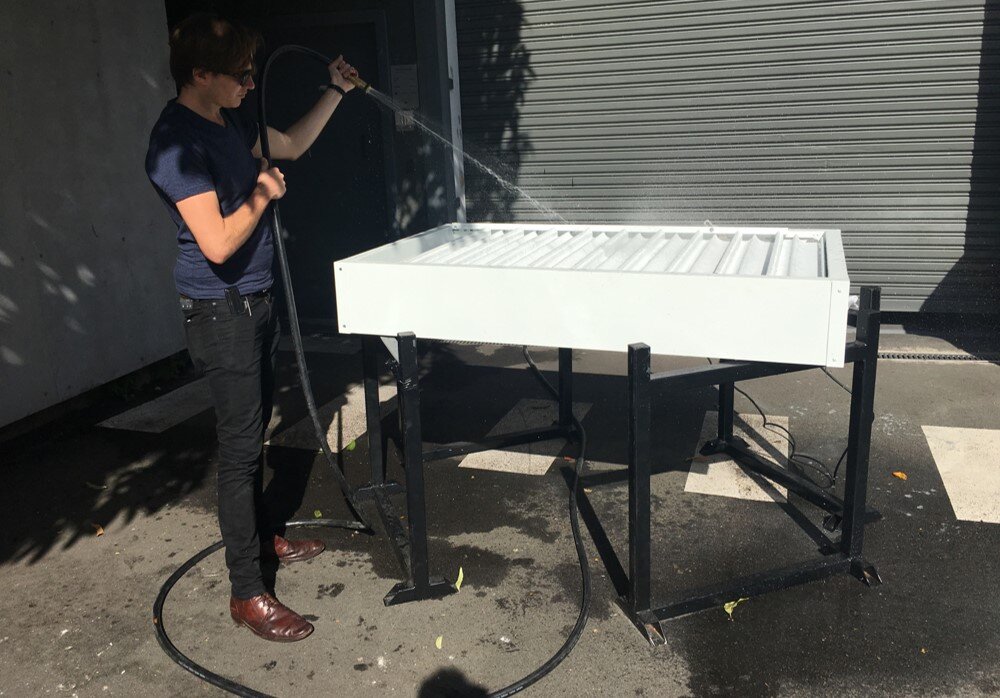 Every step of the way
From helping Sunscreen to define clear requirements for their new opening roof system, through to performing testing on prototype systems, IDE managed the entire product development journey.
The challenge was to develop a new louvre design and motorised drive system that would be aesthetically pleasing, quiet, reliable and safe, while meeting strict building standards and being cheaper to produce than the system they currently sold.
The end result is a solution which not only meets all of these goals, but also gives Sunscreen control of their supply chain and ultimately allows them to offer their customers a great product at a competitive price.
Realising value against all odds
IDE realised a new future with ResMed and helped grow a new market segment that continues to make a difference to the lives of children and families around the world. A passionate and dedicated team made the project viable and feasible. The business case wasn't obvious to begin with but IDE realised a new future for ResMed and their customers. During final user testing, we saw the immediate effect the new product could have on people. After going through many tests, the product was made available to customers some time later.
The truly collaborative partnership with ResMed proved that serious engineering can lead to sweet dreams!